Facility
Allow us to introduce our equipment
Main Equipment
"1. Large and small diameter, imbalanced projects CNC turning Center"
Feature
Neoα-10:φ1250mm×740mm
Neoα-12:φ1400mm×1500mm
Neoα-16:φ2000mm×1500mm maximum weight 8t
Feature
We specialize in large flanges, large-diameter rings, large-scale fabricated products, and valve-related castings. We are capable of machining products that require lathe surfaces on unbalanced and irregular heavy objects!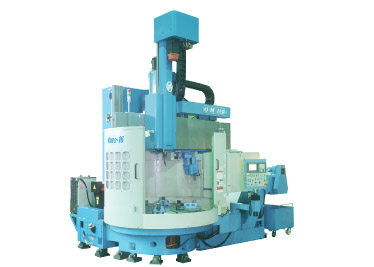 "2. Projects that are large or long 5 face machining center"
Maximum dimensions
3500mm×6500mm×高さ1500mm maximum weight 30t
Feature
We have experience with projects weighing up to 30 tons. We achieve a machining accuracy of 0.05mm within full stroke geometric tolerances.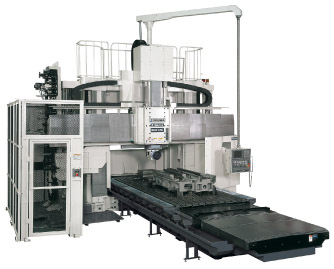 Our complete list of equipment
scroll →
Name
Model
Units
Specs
Maker
5 face machine turning
MCR-A5C
1
3500×6500×1500
Okuma
CNC Turning Center
Neoα-10
1
φ1250×720
OM
Neoα-12
1
φ1400×1500
OM
Neoα-16
1
φ2000×1500
OM
Ultra-large coordinate measuring machine
SVA1220
1
1200x2000x1000
Tokyo Seimitsu
Combined Process Machine (turning center)
ANC56 ATC
1
φ1000×1000
Ikegai
LB300MY
1
φ300×450
Okuma
INTEGREX300
1
φ350×1500
Mazak
INTEGREX400
1
φ450×2500
Mazak
Lathe
ANC25、他
4
φ550×1500
Ikegai
LB400
1
420×1250
Okuma
Horizontal Machining Center
HG400
1
400×400
Hitachi Seiki
HG500
1
500×500
Hitachi Seiki
Vertical Machining Center
VTC-16A
1
410×900
Mazak
VG65
1
650×1900
Hitachi Seiki
VS5A
1
450×1100
Mitsui Seiki
Cylindrical Grinder
1
300×500
Toyoda Machine Works
Surface Grinder
Surface Grinder
1
400×800
Sanjo Blohm
General purpose lathe
DA28、他
4
φ1000×3000
Ikegai
Horizontal Milling Machine (with vertical attachment)
2ML-P
2
400×800
Hitachi Seiki
Radial drilling machine
1600RAJ
1
1600×1000
Oosumi Steel
Upright drilling machine
YD5-94CTN
3
900×400
Yoshida Tekkoujo Co.,Ltd
Automatic cutting machine
1
φ300
Amada Co. Ltd
Barrel polishing machine
1
Shikishima
3D CAD
CATIA V5、Solidworks
3
3D CAM
hyperMILL、SolidCAM
2
Crane
1 of each
10t、2.8t、1t
Arc Welder
Of the following types
Silver brazing
Of the following types
Pure copper、Brass、Stainless Steel