Technology
Allow us to introduce our technology
Large sized and large diameter metalworking
With our acquisition of a 5 face machining center, we are capable of machining components with a maximum range of 3500mm x 6500mm, maximum height of 1500mm and maximum weight of 30 tons. In addition, our turning center has a maximum diameter of 2000mm, enabling us to process a wide range of projects, from large projects to small diameters.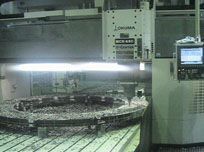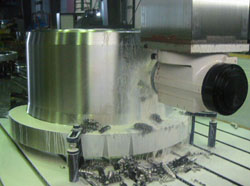 Can cater to small-batch productions of a diverse range of products.
The wide range of what we can create is possible due to the balance between our state-of-the-art equipment and the skills of our employees.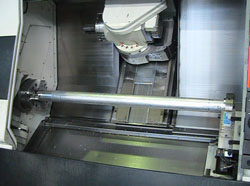 Complete Turnkey Products
We handle all processes from metalworking, machining, surface treatment, and assembly to procurement of off-the-shelf components. We provide comprehensive in-house support for all tasks, including drawing and 3D modeling services.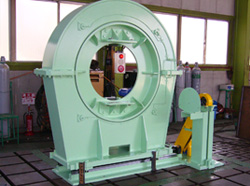 Fabrication Services
Machined products are produced in a variety of ways such as turning, cutting, and hole drilling. We specialize in small-batch production requiring variations, emphasizing efficiency in preliminary preparation, understanding fundamental processing sequences, and maintaining quality control.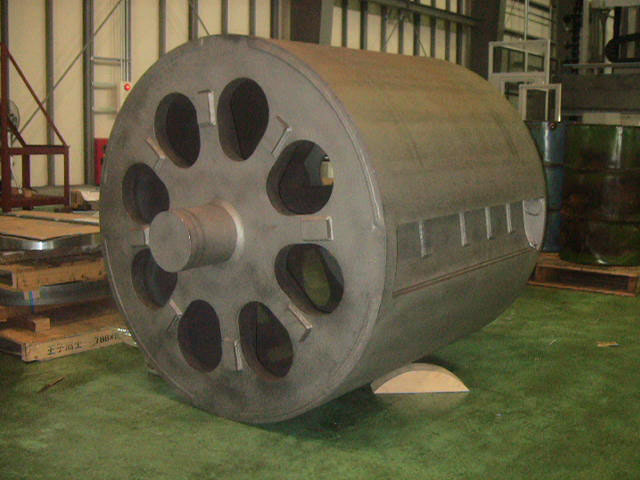 Machining
We are constantly striving to advance our machining expertise. Over the years this has included optimizing tool selection, designing special cutting tools, and leveraging the strengths of our lathe machining technology.